Where sea and sky unite long before the horizon.
Cala Blava
The feeling of complete freedom
Private Home, Cala Blava
Llucmajor, Mallorca
Execution 2009-11
The plot of land of the Cala Blava Residence, located directly by the sea, sets the perfect stage for an atmospheric spectacle of architecture and landscape. The dynamic relationship between the house and the landscape already becomes apparent in the exterior design. The space is carefully thought out and utilized by encompassing a wide open living hall on the Ground Floor, which connects to four other areas. These areas can be considered as a part of the interior or exterior space with the use of 4 descending walls.
The space on the upper floor is arranged as a compact, hub-like structure that cantilevers out on the sides. By establishing three different room types – living hall, wooden rooms and colorful private spaces – the vast house is cleverly and designed to present various experiences and emotions in each room.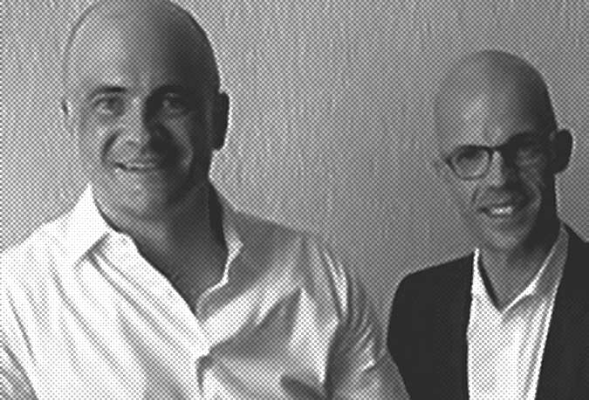 EDELMANN KRELL Architects
Ralf Edelmann and Oliver Krell
Precision, care and a holistic approach define the style of Zurich-based Ralf Edelmann and Oliver Krell, who have been developing atmospheric, integrative buildings and subtle interiors since 2005. They regard architecture as a holistic discipline that is characterized in equal measure by a high degree of intellectual rigor and structural quality. With their buildings, they strive to create objects that retain their value over the long term, both in terms of physical durability and perceived timelessness
Learn more about HIRT kinetics®